Not only do we work in a global community – we also live in one
In today's world, involvement in the community and engagement with local and global social issues are some of the most valuable and fulfilling things that one can do – and therefore an essential part of our company philosophy at b-next. We are firmly committed to the belief that companies like ourselves have a responsibility to help people throughout the world, regardless of ethnic or social background, to live their lives and not to be ignored. We also wish to open eyes to what is really happening in the world around us so that others see what they otherwise might not – people, places, events – because of a natural tendency to avoid that which is unpleasant or disturbing.
Our thoughts and deeds have an effect both at home and abroad
It is with this in mind that b-next has for many years provided its support to socially valuable institutions and projects which have the objective of reducing social discrimination of all types, encouraging cultural values, promoting knowledge, and opening new doors.
Sponsoring talent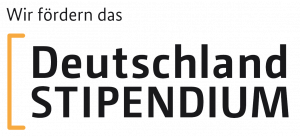 b-next believes in always doing the right thing for its workforce as well as for its clients and the markets in which it operates. Since the autumn of 2017, we are also promoting the Deutschlandstipendium program – a scholarship that aims to grant particularly talented, conscientious students nationwide lasting support.
Besides financial support, b-next is also a proud sponsor of the 'Ideals Cultivation' program. This program promotes the development of young talent in the Ostwestfalen-Lippe technology region of Germany. We work closely with the scholarship holders through joint workshops and company visits to promote information exchange and collaboration.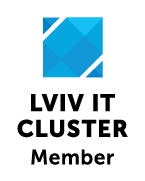 developing IT careers
b-next believes in supporting its people wherever they are in the world, so they can develop their talents and fulfil their potential. For example, by establishing a presence within the IT-Cluster in Lviv Ukraine, we aim to develop the IT careers of some highly talented local people, while also helping to support the region's growing IT sector.
Nurturing future talent
b-next believes strongly in supporting personal and professional development among young people. As part of this commitment, we provide a wide range of student placements and internships. Working students and interns have the opportunity to carry out innovative projects on their own and to apply their theoretical knowledge to b-next's daily business. This cooperation is mutually beneficial because in return, we also gain valuable insights which inspire us to grow and develop.