Not only do we work in a global community – we also live in one
In today's world, involvement in the community and engagement with local and global social issues are some of the most valuable and fulfilling things that one can do – and therefore an essential part of our company philosophy at b-next. We are firmly committed to the belief that companies like ourselves have a responsibility to help people throughout the world, regardless of ethnic or social background, to live their lives and not to be ignored. We also wish to open eyes to what is really happening in the world around us so that others see what they otherwise might not – people, places, events – because of a natural tendency to avoid that which is unpleasant or disturbing.
Our thoughts and deeds have an effect both at home and abroad
It is with this in mind that b-next has for many years provided its support to socially valuable institutions and projects which have the objective of reducing social discrimination of all types, encouraging cultural values, promoting knowledge, and opening new doors.
Corporate Social Responsibility (CSR) Policy

Corporate Social Responsibility is central to b-next's ethos, how it conducts its business and serves its communities. b-next believes in always doing the right thing for its workforce, its clients and the markets in which it operates.
Supporting our workforce
b-next encourages a supportive and ethical working environment which nurtures each individual's talent so that they can thrive, develop and fulfil their potential.
Supporting our clients
b-next has built a business based on a belief that our clients should always what is morally right when it comes to compliance. b-next works relentlessly to provide the expert support and solutions needed to protect our customers from the threat of market abuse.
Supporting communities
b-next has a long tradition of supporting communities by participating in socially responsible projects aimed at reducing ethnic or social discrimination, sharing knowledge, encouraging cultural values and unlocking new opportunities.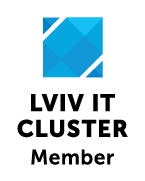 developing IT careers
b-next believes in supporting its people wherever they are in the world, so they can develop their talents and fulfil their potential. For example, by establishing a presence within the IT-Cluster in Lviv Ukraine, we aim to develop the IT careers of some highly talented local people, while also helping to support the region's growing IT sector.