b-next is a great place to work
Employment is a lot like sport. Getting to the top takes plenty of hard work and the right mindset. If you want to join us, you will need to be a team player with the ability to raise the level of your game time and again. Only by pulling out the stops will you win your clients' favour. Brains alone are not enough — you will also need backbone to stay the course. As for the rest, you will learn by doing. It may not be easy. But as one of the team, we will do all we can to help you rise through the ranks, from software development to project management and the assumption of entrepreneurial responsibility.
In search of excellence …
Becoming a part of b-next
Submit application
Submit your application for a role at b-next online or by mail.
Telephone interviews
Candidates will be contacted for two competency-based telephone interviews
Personal interview
Candidates will be invited to a personal interview on the substance of their application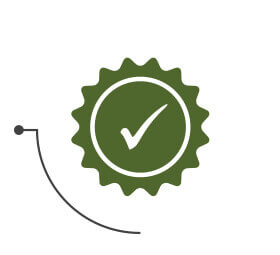 Get hired
Employee benefits
More than a salary.
Flexible working hours
Employee profit participation
Employer-financed life insurance
Health practices
Tailored mentoring schemes
Barrier-free workplace
Free softdrinks
Free BiteBox (office survival food)
Internet use
Fun staff events
Free parking spaces
Company cell phones
Good work-life balance encouraged by b-next
To perform at your best and at full force, both professionally and privately, and to remain mentally and physically healthy at the same time we support this concern by this program. We are committed to your well-being and offer each employee a voluntary, free, medical, and of course, confidential participation in the project "Unternehmen mit Herz".
The project "Unternehmen mit Herz" was launched in 2010 by the Department of Cardiology of the Heart and Diabetes Center in Bad Oeynhausen.
Join us as we move into an even better future!
You are talented, dedicated — and now very curious?
Then send us your application! Aside from taking the traditional route, you are welcome to apply online. If you need further information on any issues before applying, we are happy to provide additional facts and answer any questions you may have.