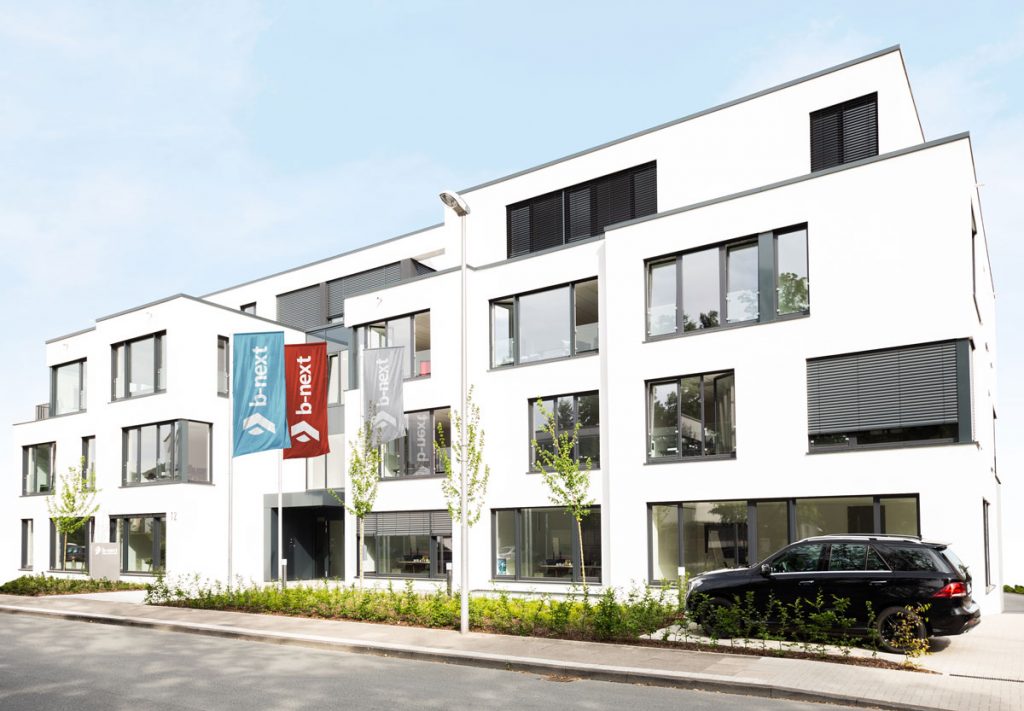 Photograph: b-next
New key accounts, a solid foundation for future operations and innovative solutions: The b-next management board reports that the software developer hailing from Herford, Germany, is looking back on a successful business year 2019. Such a year-end result is anything but a matter of course in an industry as competitive as the software sector.
'The market is driven by innovations that are raising the bar and setting new expectations at an ever increasing pace,' explains Wolfgang Fabisch, Chief Executive Officer (CEO) at b-next.
As the company is competing on an international scale, the competitive pressure is especially high, says Fabisch. 'There is worldwide demand for our compliance software,' states the CEO, 'however, we are also facing competition from around the globe'. Therefore, it is important to focus on delivery of the services that a company can provide to its customers and not solely on the best ideas. Hence, the company is all the more delighted about having attracted major new customers in Japan and Russia in the past year.
b-next was able to achieve another notable success with regard to its presence in the market of international energy companies. 'Our roots lie in the financial sector,' says Wolfgang Fabisch, 'but in recent years, we have managed to gain ground in the energy market. Our compliance solutions have become successfully established in this sector.'
In its core business, b-next was able to increase recurring revenues to a remarkable share of 75%, which makes for a sound foundation for the company's future.
'Thanks to our committed employees, we are looking back on another successful year,' praised Wolfgang Fabisch. The b-next management aims at making 2020 another year of growth. To achieve this goal, the company has long started to establish itself in new, innovative fields. One of the future-oriented topics the company is currently exploring is artificial intelligence (AI). In the field of AI, b-next has worked out market-ready solutions and complex applications in close collaboration with international customers, partners and notable universities.
---
About b-next
b-next AG is one of the world's leading providers of corporate software in the capital markets trading surveillance and compliance sector. The corporation has around 70 employees. Its customer base includes renowned banks, brokers, supervisory bodies and energy suppliers. In the 30-year history of the company, several hundred customer projects have been successfully carried out. b-next is represented by its own branch offices in Germany, Great Britain and the United States.
The slogan 'SECURE | PROTECT | COMPLY' stands for the company's powerful and comprehensive solutions covering the entire spectrum of compliance requirements in the capital markets. b-next's products help companies meet regulatory requirements and manage operational risks.
The major value driver for b-next are self-developed, innovative, cloud-based compliance applications as well as the use of artificial intelligence.