b-next is proud to be an exhibitor at E-world 2018, a leading energy trade fair in Europe.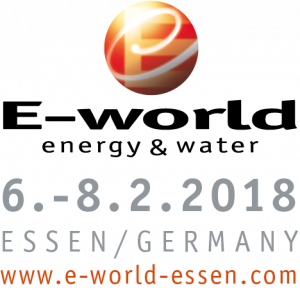 ---
E-world will take place at the Essen exhibition site, Germany
from 6th – 8th February.
Delegates can visit us at stand number 2-135.
---
At the trade fair, we will showcase our innovative trade surveillance and compliance platform CMC:Suite and our energy trade surveillance modules CMC:eEnergy and CMC:Market Abuse. These modules detect and identify suspicious trading activity automatically.
CMC:eEnergy helps energy firms to comply with market regulations such as REMIT (Regulation on Energy Market Integrity and Transparency / (EU) No 1227/2011) and meets the compliance operational requirements specified by ESMA (European Securities and Markets Authority) guidelines, as well as MAR (Market Abuse Regulation).